EduPaths – Helping Educators Navigate Their Professional Growth
EduPaths is a professional development portal for ALL Michigan educators. EduPaths courses are aligned with school improvement framework, multi-tiered systems of support, and designed to expand understanding on a wide variety of topics. Courses are available online and are completely self-paced. They are intended to help educators personalize their own learning plan - anytime and anyplace.
EduPaths is a strategic partnership with statewide educational organizations. Our goal is to "Help Educators Navigate their Professional Growth" through providing content and connecting content from our statewide partners.
Resources
(Includes support articles for many of the most frequently asked questions.)
Benefits of EduPaths:
Demonstrated ability to reach educators statewide

Completed enrollments: 125K (as of August 2023)

A scalable resource with a current capacity for 100,000 educator accounts and the ability to ramp up quickly if more are needed

Michigan educators are encouraged to leverage the MiLaunchPad integration to access EduPaths. This integration allows educators to leverage their district Google or Microsoft username & password.

The courses created will be accessible to ALL Michigan educators

Currently, 350+ courses with 99% SCECH eligible

From the Dashboard page, educators can Request Credit for a course. Credits are uploaded twice monthly to MOECS.
Results-oriented collaboration with the Michigan Department of Education
Partnership with the State Education Network (SEN) to secure efficient transfer of educational content
Able to support CTE programs through 200+ courses in the following pathways:

Assessment, Instruction, Curriculum, Data, Foundation, Leadership, School Improvement, Technology, and more

By leveraging an existing platform, additional courses that are needed can be created for just the cost of content development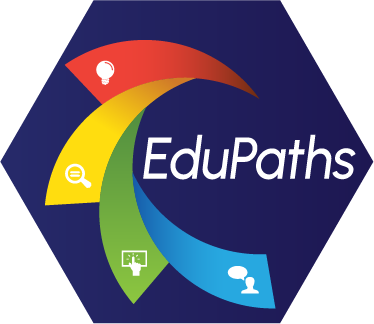 Anthony Buza
Molly Bruzewski
Chantel Heimerl