MiConnect Mott Foundation Grant
MAISA MiConnect Final Report
A special thank you to,
our METL Connectivity Task Force as they spent many hours discussing, reviewing, and negotiating Michigan's digital divide,
another special thank you to our partners at Plante Moran who continuously met with us to learn and develop this project until its completion,
and thank you to the Charles Stewart Mott Foundation for providing grant support for MAISA's assessment of the status of internet connectivity and potential ways to leverage public and private partnerships to connect all Michigan residents to broadband services.
---
MiConnect Report Infographic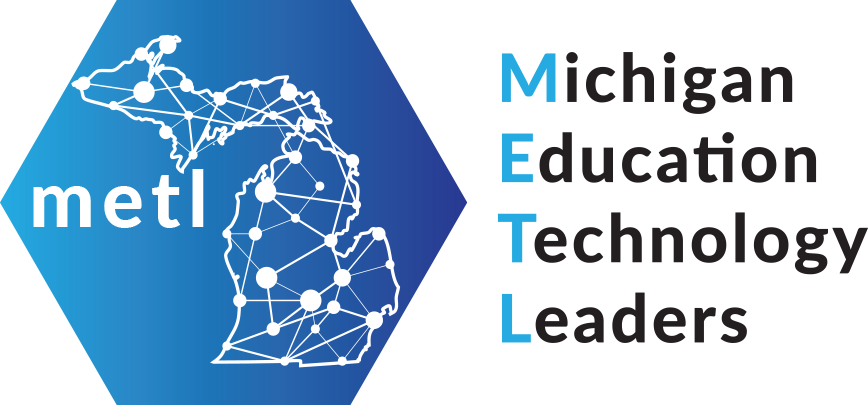 Release Date: Monday, December 14, 2020
Association launches effort to connect all Michigan students to Internet
Charles Stewart Mott Foundation grant will support Phase I
Lansing, MI—The Michigan Association of Intermediate School Administrators (MAISA), representing superintendents and administrators from Michigan's 56 Intermediate School Districts (ISDs), today announced MiConnect, an initiative that aims to connect all Michigan students to the Internet. Spearheaded by the Michigan Education Technology Leaders (METL), an MAISA affiliate, MiConnect's ultimate goal is to make broadband Internet access available to all students and educators no matter where they live in Michigan.
"Our schools discovered a large inequity in Internet connections last spring, as educators and students across Michigan turned to online learning," said Dr. William Miller, MAISA's Executive Director. Initial data show that an estimated 500,000 Michigan students and educators do not have adequate internet access to support learning and instruction at home.
To advance the MiConnect work, MAISA has received a $300,000 planning grant from the Charles Stewart Mott Foundation for Phase 1 of the effort. This first phase is designed to assess who is connected to the Internet at home, how well those connections support virtual learning, and what is needed to connect homes and Internet community access points.
"Every child in Michigan should have the opportunity to succeed in school, work and life," said Ridgway White, Mott Foundation president and CEO. "In today's world, it would be difficult — if not impossible — for a young person to have equitable access to knowledge and resources without a broadband connection to the internet. That's why the Mott Foundation is pleased to support this effort to help eliminate the digital divide in our state."
"We appreciate the generous support of the Mott Foundation as we begin to address this critical issue," Dr. Miller said. The Mott grant will be used in part to improve data collection, create a governance structure, and connect funding sources.
"Prior to becoming a state senator, my previous work as an entrepreneur in the tech sector afforded me many opportunities and experiences, some of which revealed just how wide the digital divide gap is here in Michigan. When a student does not have access to the internet and online learning resources like their peers, simply because the broadband infrastructure doesn't exist to reach their home, they are left at a disadvantage and inevitably start falling behind," Sen. Rosemary Bayer (D-Beverly Hills) said. "I'm grateful the Mott Foundation recognizes the need for us to close this gap and am excited to see the work MAISA will do so that all students, no matter where they are located, have a fair chance at success."
"To be successful, this work will need to leverage both public and private partnerships," Dr. Miller said. "It will also require innovative strategies and regulatory flexibility.
"We look forward to partnering with the Mott Foundation, the Governor's Office, the Legislature, the Michigan Department of Education, intermediate school districts and local schools, students and families, higher education, municipalities, service providers, vendors and all others who are invested in this important work," Dr. Miller said. "Together, we can make digital inclusion a reality for all of Michigan's 1.5 million students."
Plante Moran will work with MAISA and METL as the Planning Grant Project Manager. For more information visit www.gomaisa.org.
The Michigan Association of Intermediate School Administrators (MAISA) is comprised of superintendents and administrators representing the 56 Intermediate School Districts (ISDs) in the State of Michigan. ISD administrators provide and coordinate essential services to their constituent school districts to facilitate teaching and learning. By coordinating efforts and resources, ISDs provide specialized services to students that would not be affordable/feasible otherwise. Visit www.goMAISA.org for more information.
The Charles Stewart Mott Foundation, established in 1926 in Flint, Michigan, by an automotive pioneer, is a private philanthropy committed to supporting projects that promote a just, equitable and sustainable society. It supports nonprofit programs throughout the United States and, on a limited geographic basis, internationally. Grantmaking is focused in four programs: Civil Society, Education, Environment and Flint Area. In addition to Flint, offices are located in metropolitan Detroit, Johannesburg and London. With year-end assets of approximately $3.1 billion in 2019, the Foundation made 364 grants totaling more than $133 million. For more information, visit www.mott.org.
-end-