Early Childhood Administrators Network (ECAN)
Purpose of the ECAN Collaborative Project
To create an organizational and networking structure to support the delivery of early childhood programs and services of ISDs and RESAs that align with the goals of the MAISA Early Childhood Committee.
ECAN's Vision
Be a proactive network that promotes collaboration and efficiencies on projects, relevant topics and policy recommendations regarding early childhood education
ECAN's Mission

Provide leadership in early childhood education among Michigan's ISDs/RESAs
Provide a platform for collaboration and networking among Early Childhood leaders in Michigan
Improve child and family outcomes
Support the goals of the MAISA early childhood committee
ECAN's Goals

Work with OGS, MHSA, MAASE to address alignment discrepancies among the geo-graphic boundaries impacting service areas for Head Start, GSRP and ECSE (1c).
Advocate for policy change that impacts ISD GSRP slot allocations such as: Cross ISD enrollment, CNAA process and the Allocation Process for GSRP funds.
Work to establish a pilot program to extend the Great Start Readiness Program to the most at-risk three year old children through partnership with Head Start programs.
Develop a cross-walk between PQA, CLASS and the ECSQ-PK to support and advocate for increased flexibility in GSRP program quality tools.
Work with the Office of Great Start (OGS) to expand the flexibility of using the 32P block grant.
Advocate for increased funding to provide services to children and families birth through age 3 such as: Early On and preventive home visiting programs.
Work on birth through third grade alignment in collaboration with elementary partners.
Develop a communication plan to promote Michigan's early childhood system (pre-natal to kindergarten entry).
Support the implementation of the Michigan Kindergarten Entry Assessment.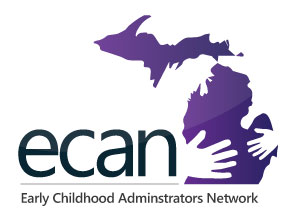 CONTACT
Tami Mannes
Phone: 616-738-8940